Working with the Jackie Chan Stunt Team and meeting John Cusack and Benny The Jet Urquidez on Dragon Blade
Wow. As I write this I am 2.5 months in on Jackie Chan's latest movie "Dragon Blade". I got the call in April to arrive on set April 15th, Day 1 of filming. It has been a lifelong dream of mine to work with Jackie Chan. As silly as it may sound, a life goal of mine was just to get punched or kicked by Jackie in one of his movies. Over 20 years ago when I watched his movies growing up, I felt even the idea of meeting him seemed so distant. The dream to work with him seemed even further away, but I guess everything begins with a dream. Then you visualize, believe, and set goals. When you set goals, you create actual steps that turn dreams into an attainable reality. And now here I am… I've far exceeded that dream. I've worked with Jackie and the JC stunt team for the past two and half months already. I've been set on fire, fallen through beams stories high, smashed through crates, had coals thrown at me, fought Jackie Chan, and even John Cusack.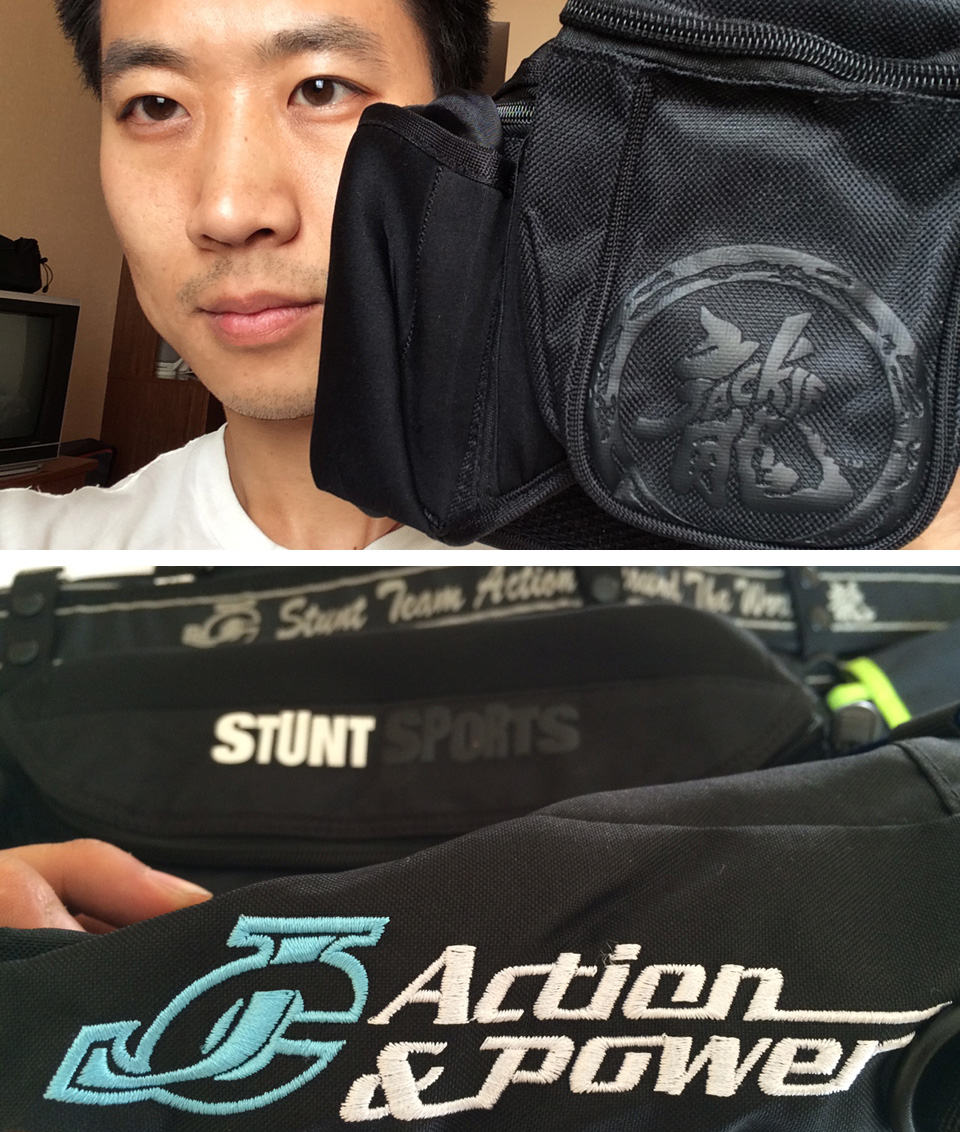 Here I am (pictured above) bright-eyed and excited on my first day ready to work with the JC stunt team. Jackie hooked all his stunt guys up with awesome JC stunt gear. He has JC branded stunt bags, gloves, flashlights, shirts, pads, etc. I was very excited to get my JC gear.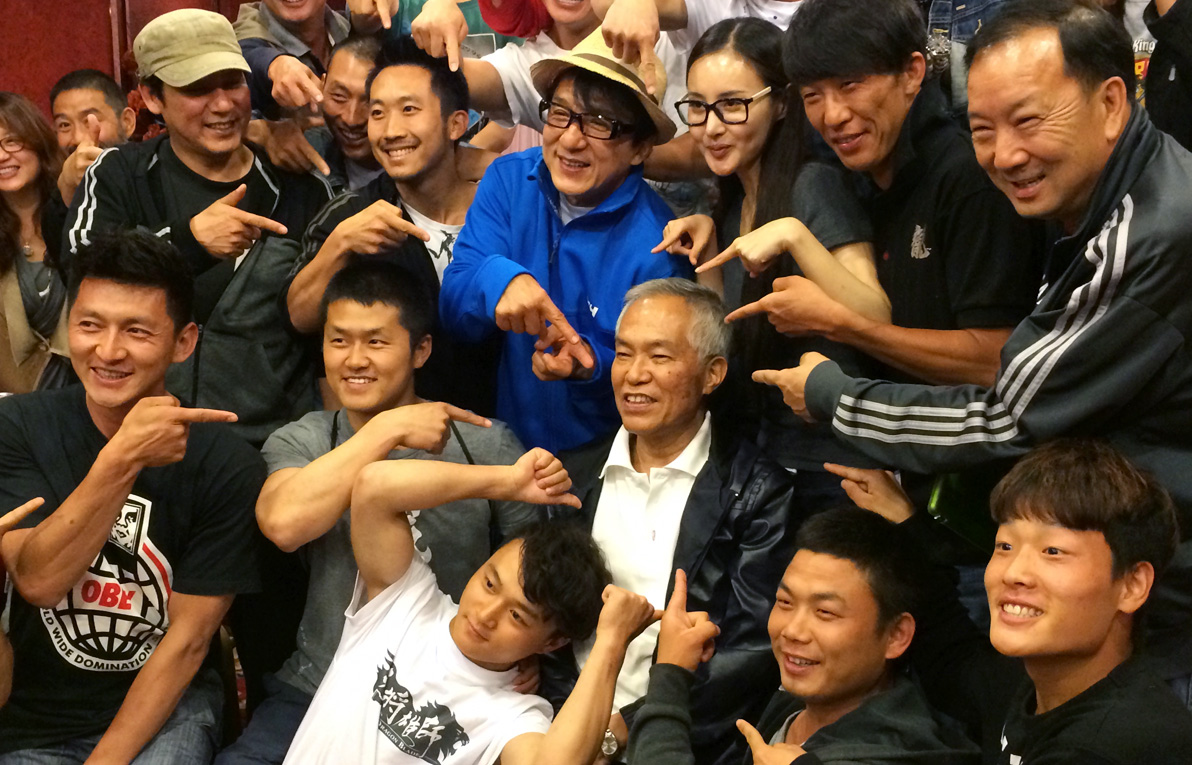 Here we are at dinner. Jackie is quite possibly one of the most generous public figures I have ever met. In Chinese we call him 大哥 which means big brother. He frequently treats the production crew to dinners and brings food to set. He does this all out of his own pocket. He doesn't have to do this, but he sees how rough it is to be working day in and day out on set and he chooses to take the team and crew out to dinners. He is amazing in so many ways. First keep in mind he is a 60 year old man, but he is still super fit and active. He is out doing stunts, choreographing, action directing, acting, AD-ing, camera operating, and doing pretty much everything on set. He has more energy than many 30 year olds. haha! He really knows his stuff on set. You can tell he loves making movies. He has been making movies for over 4 decades now.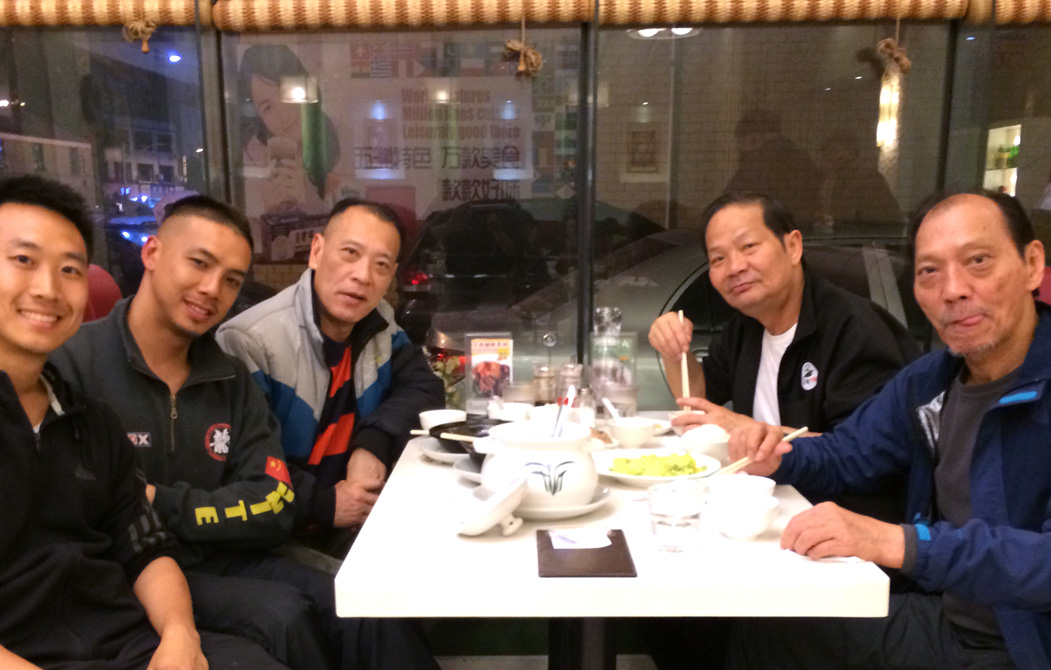 Working on this project we started off shooting in Hengdian which is in ZheJiang, China. Some call it the Hollywood of China because it's where they have a lot of Chinese sets where movies are frequently shot… though people are in and out mainly for projects. Most filmmakers will go back to Beijing where most of the production and development meetings go down. Because Hengdian is such a gathering place for films, I had the opportunity to meet a lot of JC stunt team members past and present.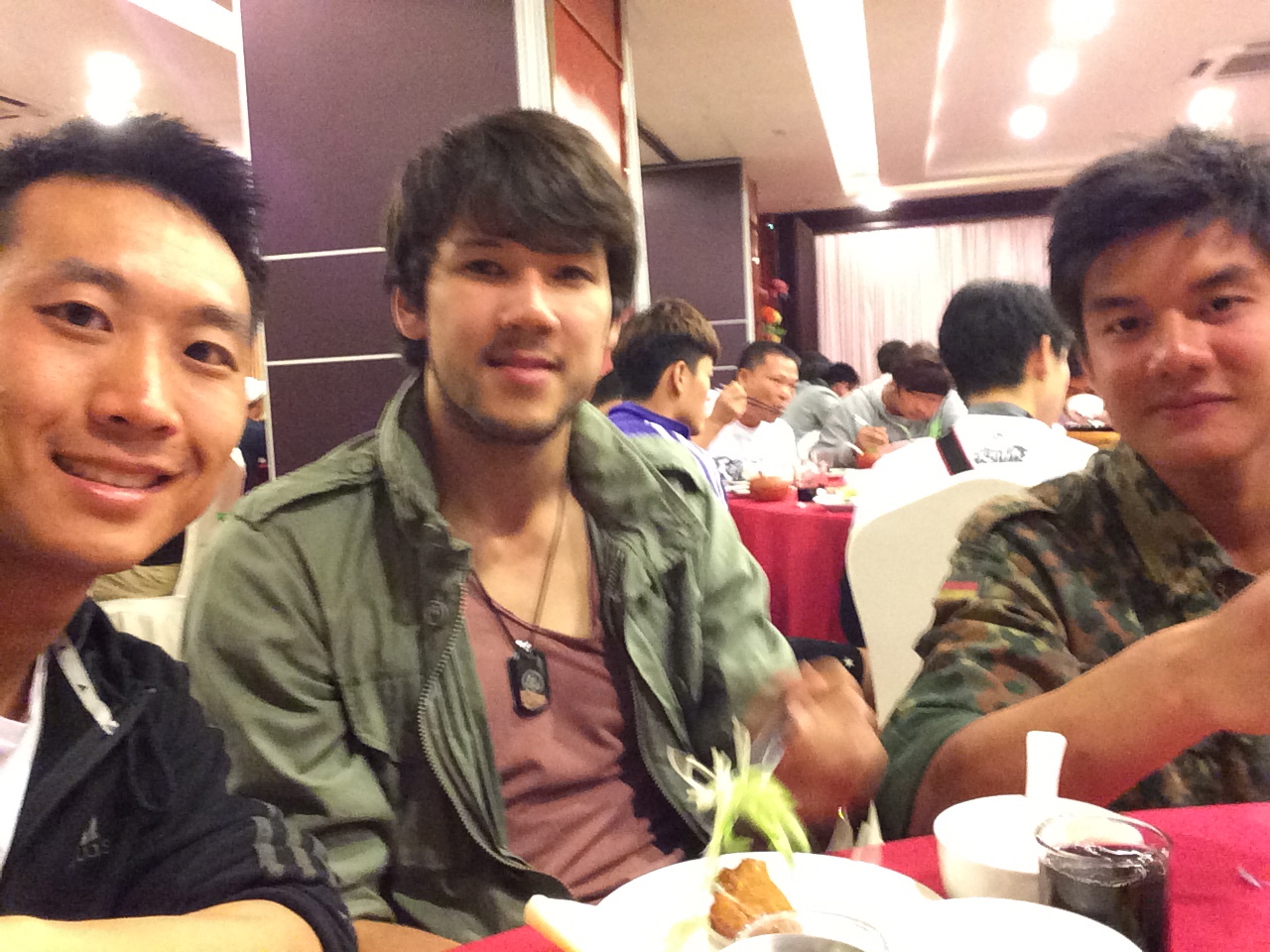 Two guys I really am so blessed to work with are Max and Andy. They are both JC stunt team members that started working with 大哥 since CZ12 Chinese Zodiac. These guys are both from Germany and are like me in that we all grew up huge fans of Jackie Chan. They had the will and made their way in front of Jackie and now have worked on many movies with him. We are the only "westerners" on the stunt team on Dragon Blade. Though they are from Germany we relate the most in thinking. We chose to come out here for the dream, the passion, and the adventure. And even though I've lived in China for years and speaking Chinese is no problem, it's nice to be able to communicate in English with them.
These guys really helped me out when I first got here. Especially since they have already worked with a lot of the other guys and knew how things were done here; they showed me a lot. These guys have great personalities and it's been a pleasure working with them so far.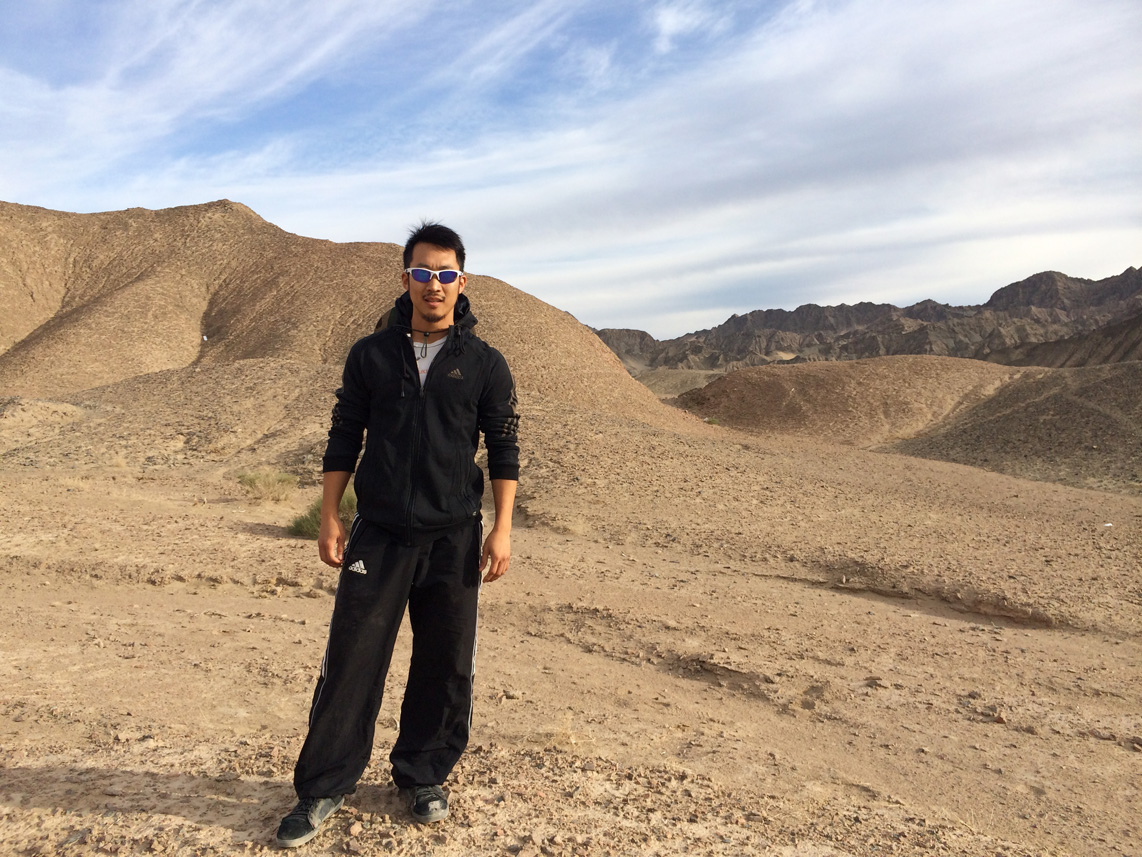 So we've actually finished filming in Hengdian and we recently moved production to DunHuang aka the Gobi Desert, near XinJiang and Inner Mongolia. Now for a reality check – As much as this has been an amazing experience and a dream of a lifetime, it has not been without hardship. We filmed for weeks in Hengdian without a rest day. At one point I started getting delirious from the heat, doing stunts, and lack of sleep. Then we moved to the Gobi Desert. It's been a different kind of heat. We sweat less because it's so dry, but there are sandstorms and the sun is very strong. If you go without sunblock and are uncovered for even 1 day you will get a severe sunburn. We shot for a week straight leaving the hotel at 6am coming back home around 10pm. People have gotten injured and I've had a few dangerous close encounters. I would never trade this experience for anything, but the reality of the day to day for the stunt guys is a lot of work. It is definitely physically and mentally taxing. At the same time, it makes this experience that much more memorable.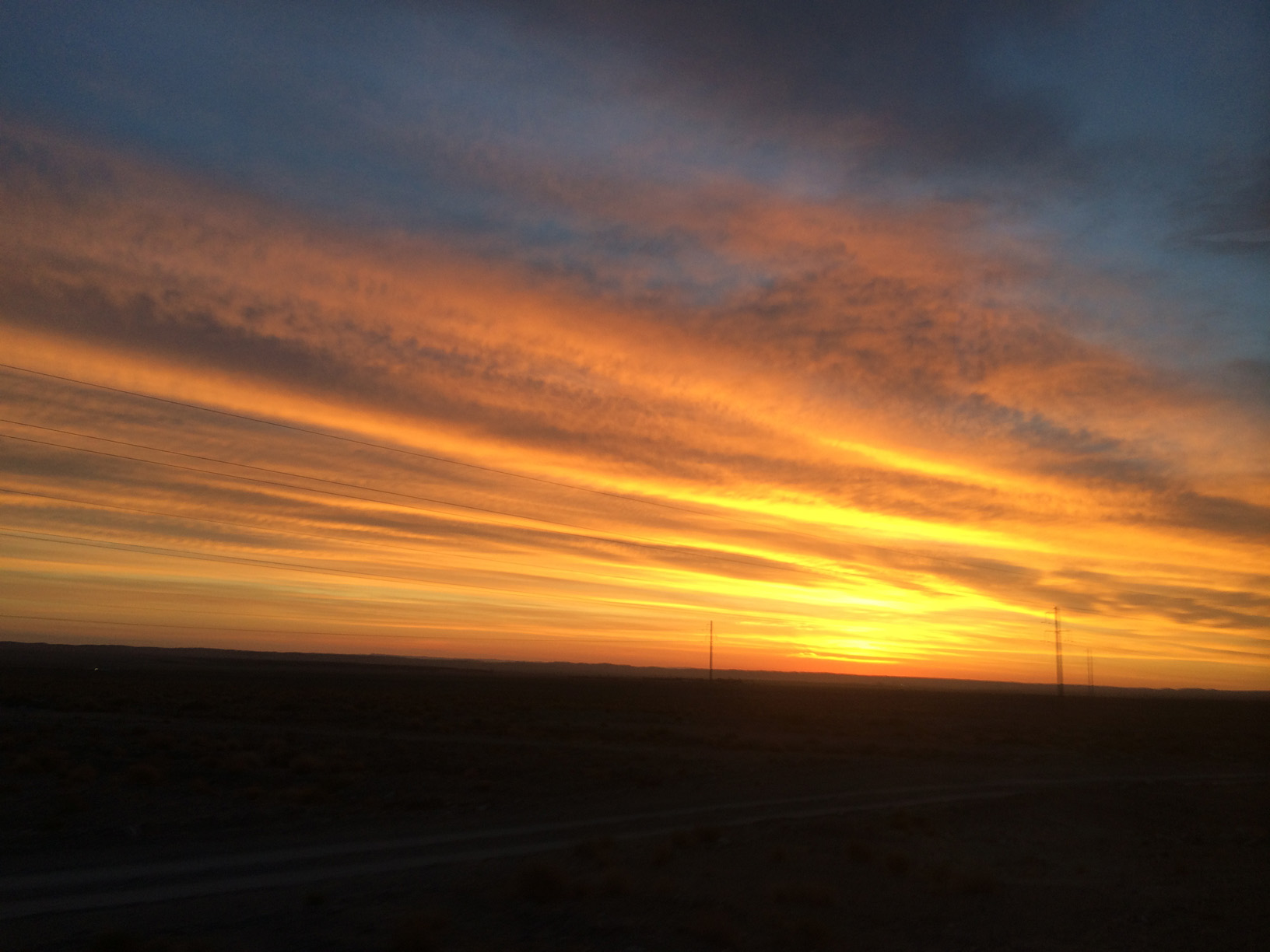 On one of our early mornings, I got in the bus ready for the 1.5 hour ride to set — I was so tired my eyes could barely open and my body was so sore from the physical wear and tear, but then I noticed this amazing sunrise. I watched the horizon as the bus drove to the gentle whirr of the road. There was a tranquil silence as everyone lay slouched in their seats trying to get an extra minute of shut-eye. My eyes teared up just a bit reminded of how fortunate I was to be here– to be able to be here. Whenever I see a sight like this I'm compelled to think there must be something more for us out there. I thought of how amazing it was that I ended up out here, in the middle of the Gobi Desert, meeting amazing new people, doing what I love.
It all had to do with saying yes, taking risks, and not letting fear stand in my way. I had already moved back to LA about half a year ago and I could have missed out on this opportunity if it wasn't for a few seemingly random events in my life – One of which was making the decision to attend my friend's wedding in Vietnam. Since I was in Vietnam, I decided to make a complete Asia trip out of it. I stopped by China to see friends and take a few meetings. Turns out He Jun, one of Jackie Chan's stunt coordinators, was trying to reach me but he couldn't get ahold of me (because I was in LA and had my China phone off). As a result of going back to China I was able to catch up with him. I then flew back home after my trip, but this trip might have made all the difference in getting the call to fly back to China to work with the JC stunt team a month later.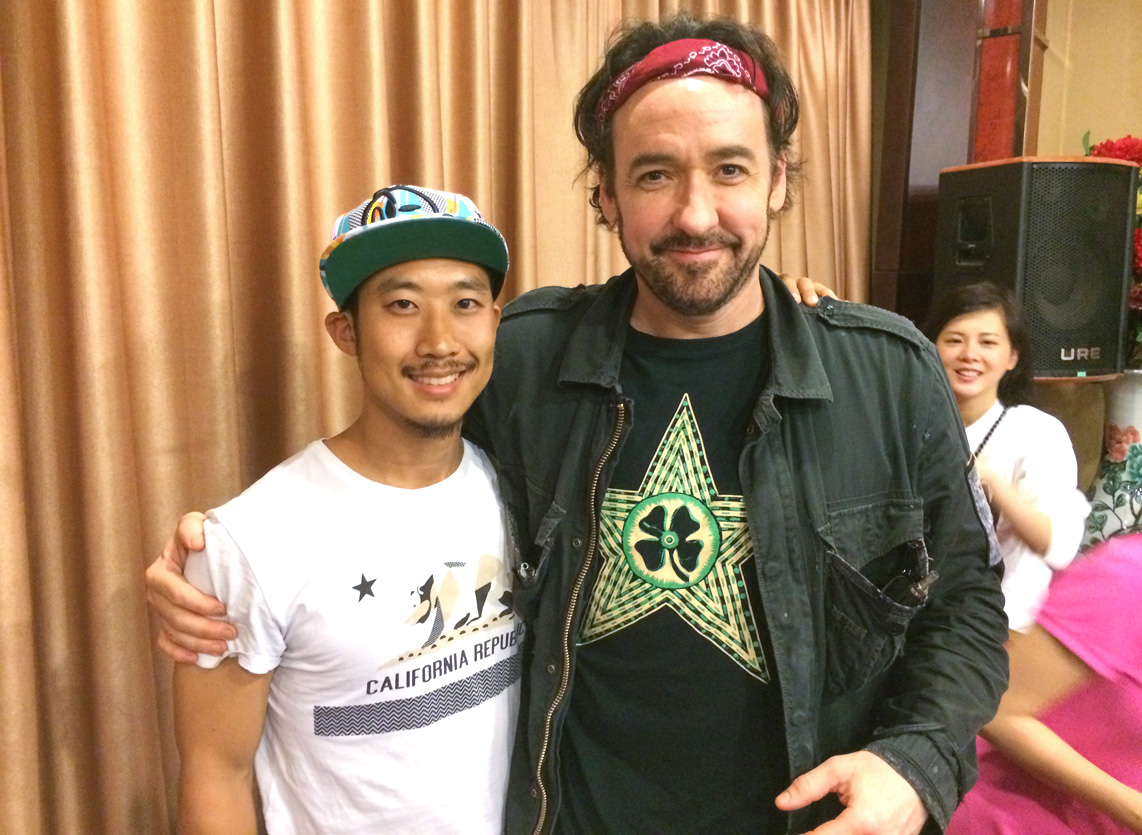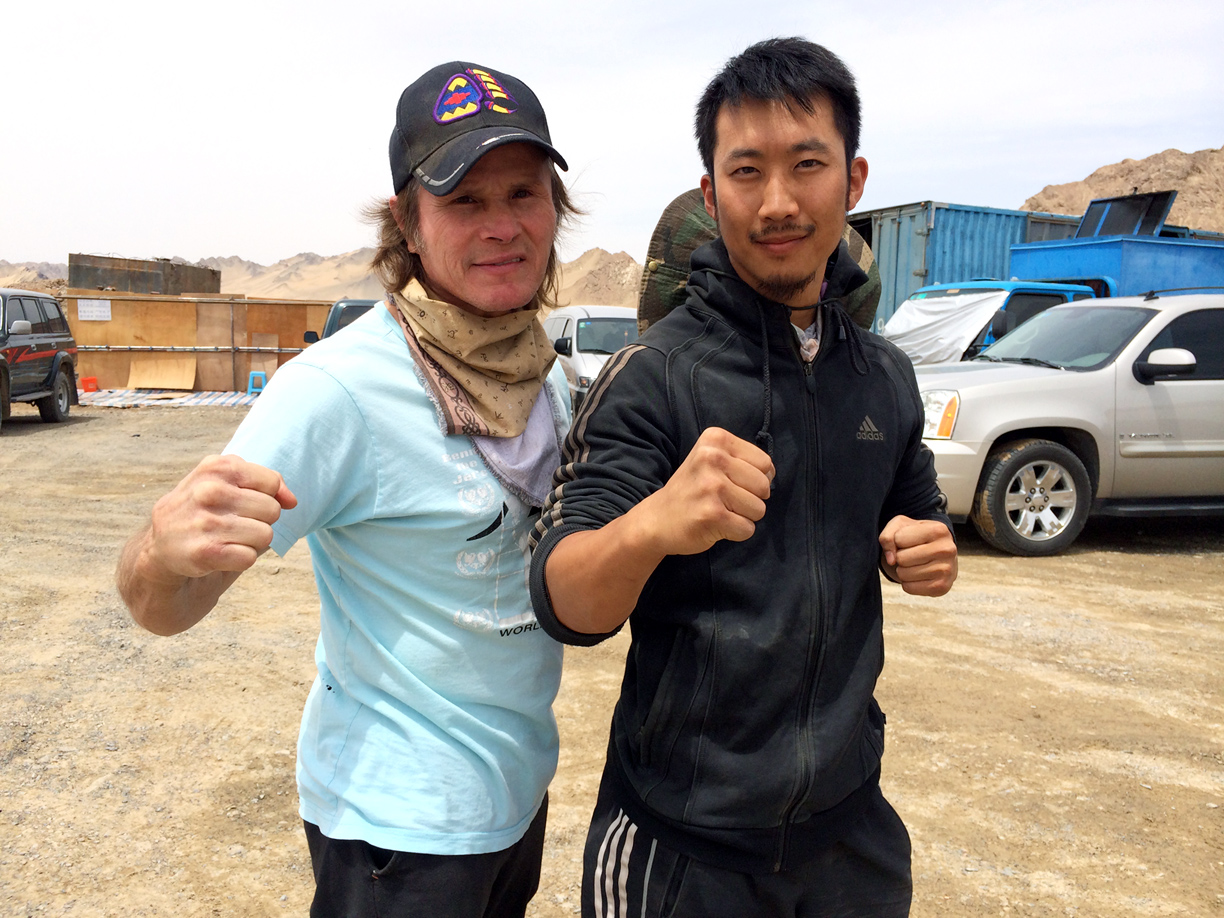 I am so thankful to He Jun 哥 for calling me out here to work on this film. It has been an experience of a lifetime. I've learned so much from Jun 哥 and 大哥. Their work ethic is amazing. As part of this journey I also got to meet and work with John Cusack (2012, Say Anything, High Fidelity, Being John Malkovich) and champion American kickboxer Benny "the Jet" Urquidez. Some of you will recognize Sensei Benny the Jet from "Wheels on Meals" where he fights Jackie Chan in arguably one of Jackie's best one on one fight scenes of all time. They also have a rematch in "Dragon's Forever". Also appearing in Dragon Blade is Adrien Brody. I was very happy to see and work with Adrien again on this project. I believe some things are fate. It's nice to work with cool like-minded people and I believe the greatest synergy arises when you work with people you vibe with.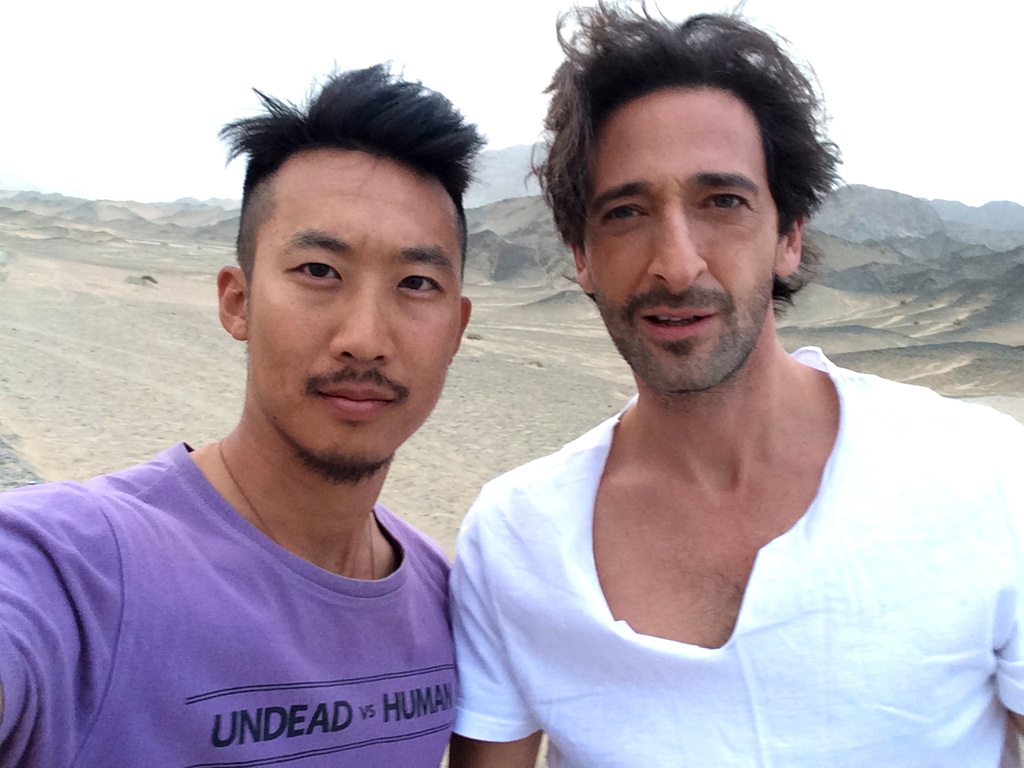 I have to get going to work on choreography soon, so lastly I will leave the post with a quick summary on Dragon Blade.
Jackie Chan recently revealed that Hollywood actors John Cusack and Adrien Brody have joined the cast of his new blockbuster film "Dragon Blade", at a media conference for the film during the Shanghai International Film Festival. Brody, who is best known for his performance in 2002 film "The Pianist", will play Tiberius. Helmed by Hong Kong director Daniel Lee, "Dragon Blade" also stars Hollywood actor John Cusack, who plays the Roman general Lucius in the film. "Dragon Blade" revolves around Huo An (Chan), a Chinese commander who is tasked with protecting China's Western borders during the Han dynasty.
"Dragon Blade" also stars K-pop boy band Super Junior's Choi Si-won, along with Chinese actresses Lin Peng and Wang Ruoxin. The film has a budget of US $65 million, reportedly making it the most expensive Chinese-language film ever made.